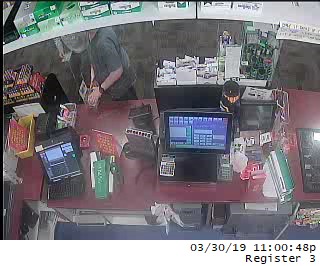 The Northern York County Regional Police Department is investigating the theft of charity change jar from a local Rutter's Farm Store.
On 03.30.19 an unknown white male entered the Rutter's Farm Store located at 2125 North Susquehanna Trail in Manchester Township. The suspect purchased a scratch off lottery ticket. He then stepped over to to a cashier's window that was not being used at the time. After scratching off his ticket he went to leave the store.
The suspect briefly paused to look around before picking up a change jar left out to collect money for charity. The suspect then walked out of the store.
If you can identify the subject, please contact the Northern York County Regional Police Department at 717.467.TELL(8355) or at tips@nycrpd.org.