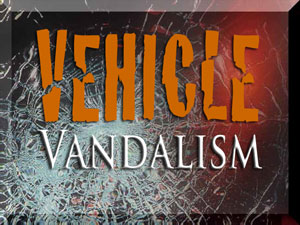 Vehicles Damaged in Jackson Township
The Northern York County Regional Police Department is investigating a series of vehicle vandalism that occurred between 0700 hours on Saturday December 8, 2012 and Sunday December 9, 2012 at 1100 hours at a quarry located in the 5900 block of Lincoln Highway in Jackson Township.
Unknown subjects broke windows, headlights, mirrors, and other items on at least 4 vehicles parked at the quarry.  It appears as though a pellet gun or similar item was used to damage the vehicles.  Damage is estimated at $2000.00.
The investigation into this incident continues.  Anyone with information is asked to contact the Northern York County Regional Police Department at 717.292.3647 or use the crime tip reporting portion of this website.
To subscribe to email notifications from the NYCRPD website, please complete the following;