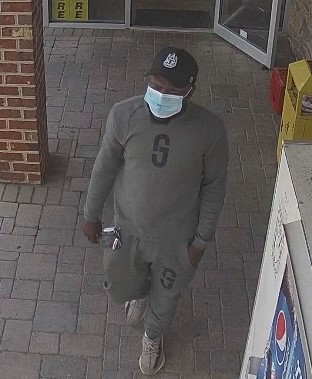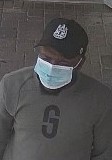 On 05.29.22  at 6:41 PM the Northern York County Regional Police Department investigated a theft of cash from the Big Mouth On the Run convenience store. The convenience store is located at 1310 N. George St. in North York Borough. 
The suspect pictured above was in the store playing a video gambling machine. The suspect approached the cashier and asked for change of a $100 bill. The suspect then returned to the gambling machine for several more minutes. 
While the cashier was away from the check out counter the suspect approached the counter and stole a money bag. The suspect immediately exited the store. The suspect left the area in an unknown direction on foot. 
If you can identify the suspect you are asked to contact the Northern York County Regional Police at 717.467.TELL (8355) or tips@nycrpd.org