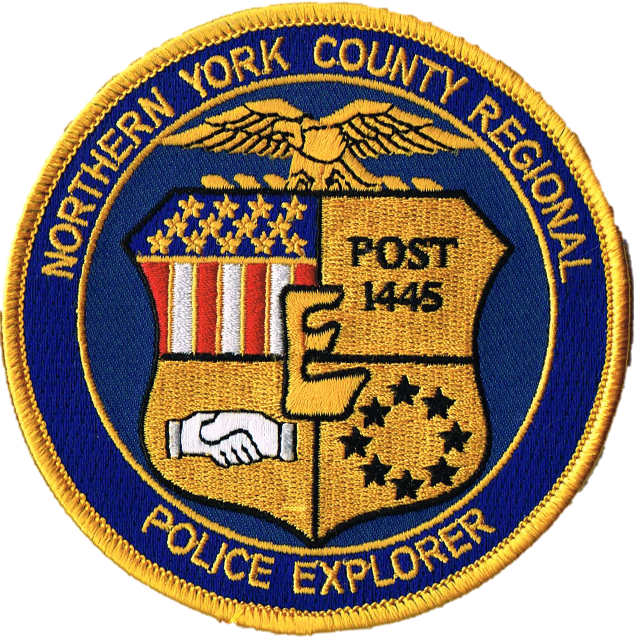 The Northern York County Regional Police Department is partnering with the Boy Scouts of America to offer a Law Enforcement Explorers Program.
Goals and Objectives of the program
Recruitment tool for future men and women in law enforcement
Community relations effort between police, youth and the community
Utilizes volunteers within the Northern York County Regional Police Department and other partner agencies
Develop and uphold the basic objectives of the Program as sponsored through the Boy Scouts of America through the contribution of the police to the Explorer in three areas:

Character building
Leadership development
Build an appreciation for community services and good citizenship
Program Topics
Explorer Post members receive basic instruction in various phases of law enforcement including:
Criminal law
Traffic law
Criminal investigation
Crime prevention
Traffic control and direction
Accident investigation
Juvenile delinquency
Other related topics which are integral parts of law enforcement
Membership
To be eligible for membership in the Program a candidate must:
Be at least 14 years of age, in junior high school or high school.
Have at the time of entry and maintain a minimum grade "C" average in school
Be a responsible citizen with a good reputation and good moral character
Be able to safely perform duties of this position without posing a threat to the health and safety of themselves or others
Have full approval of parents or guardian and assurance of their support and cooperation
Be citizens of the United States at the time of their application
Application and Additional Information
If you are interested in learning more about our Explorer Program, please complete the form below and one of our advisors will contact you.