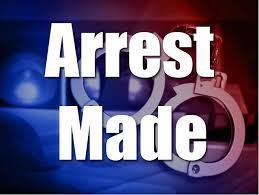 Arrest Made in Tractor Trailer Theft
On 03.30.20 the Northern York County Regional Police investigated a theft of a 2007 Volvo truck tractor. The Volvo was stolen from the Rutter's Farm Store lot at 2125 Susquehanna Trail in Manchester Township. The vehicle was valued at $9,000.00. Surveillance video showed that the vehicle was stolen on 03.27.20.
The police then investigated a theft from Americana Tire and Wheel located at 3380 Susquehanna Trail in Manchester Township. A 2000 Cheetah trailer valued at $4,300.00 was stolen between 03.23.20 and 03.29.20. The trailer was loaded with $45,000.00 worth of tires.
The stolen Volvo and Cheetah trailer were recovered on 04.22.20 in Howard County, MD. Both vehicles were parked together and undamaged. The tires had been removed from the trailer.
Northern York County Regional Detectives were contacted by Maryland Detectives who were members of the Regional Auto Theft Task Force. The Maryland Detectives advised that they had been investigating similar tractor trailer thefts since November 2019. They had arrested Martay Carter in connection with their tractor trailer thefts on 04.06.20.
The Maryland Detectives had been issued search warrants after the arrest of Martay Carter. In Martay Carter's vehicle they located Volvo truck keys that fit the 2007 Volvo that had been stolen in Manchester Township. They also did a search of the defendant's cell phone. Martay Carter's cell phone contained screen shots of Americana Tire and Wheel – 3380 Susquehanna Trail York, PA.
Martay Carter is currently in custody in Maryland. He is awaiting extradition from Maryland to Pennsylvania. Martay Carter is charged with Theft By Unlawful Taking and Receiving Stolen Property.