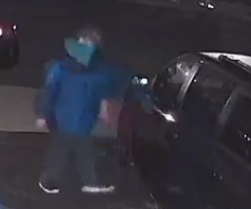 Prowlers in Manchester Township
The Northern York County Regional Police Department requests your assistance with the identification of two prowlers. These two subjects were caught on video on 05.27.20 just after 1:00 AM. They were in the Woodmont Estates area of Manchester Township.
The subjects were walking around pulling on car door handles. In these photos the simply walked away when they discovered that the vehicle's doors were locked.
There were two thefts in the area on 05.27.20 from unlocked vehicles. Petty cash was the only loss from each vehicle.
If you can identify any of the suspects in this case you are asked to contact the Northern York County Regional Police Department at 717.292.3647, 717.467.TELL(8355), or tips@nycrpd.org.