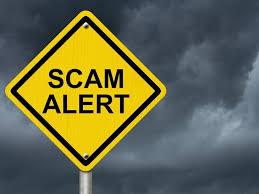 Seal Coating Scam – Conewago Township
The Northern York County Regional Police Department is requesting your assistance in identifying a paving / seal coat scammer. 
On 12.31.20 the Northern York County Regional began an investigation on a $6,800.00 seal coat scam.  The crime occurred in the 4800 block of Susquehanna Trail in Conewago Township.  
The victim, an 82 year old male, advised that on 11.13.20 an unknown male showed up on his front porch and offered to seal coat the victim's driveway for $3,000.00.  The suspect insisted that he be paid in cash.  The victim agreed to the offer and went to a bank to withdraw the funds. 
On 12.22.20 the suspect went to the victim's home and sprayed sealer on the driveway.  The suspect informed the victim that the job went over budget and he would need paid an additional $3,800.00 cash.  The victim went to his bank a second time to withdraw money to pay the suspect. 
On 12.31.20 the victim's son in law went to assist the victim with his financial matters and noticed the the $6,800.00 was not in the victim's bank account.  At this time the son in law contacted the police department. 
If you can identify the suspect pictured below you are asked to please contact the Northern York County Regional Police Department at 717.467.TELL (8355) or tips@nycrpd.org