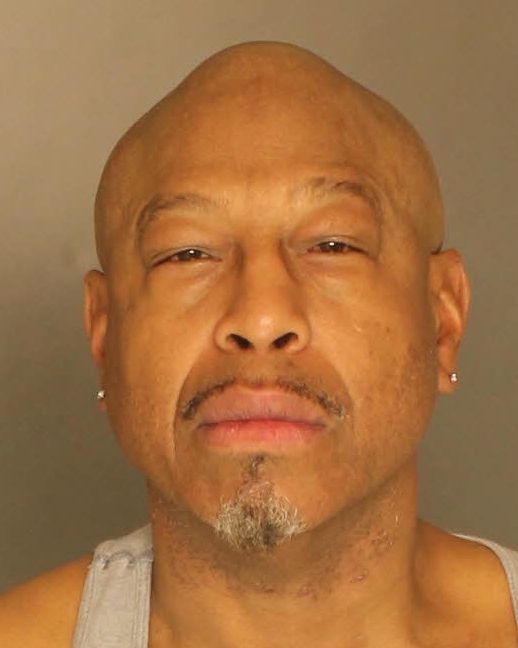 Man Arrested for Using Stun Gun on Girlfriend
On 04.24.21 at 12:30 AM the Northern York County Regional Police Department investigated a fight at the Motel 6. The Motel 6 is located at 125 Arsenal Rd. in Manchester Township. On scene multiple guests of the motel directed the police to room 423 for someone getting assaulted inside of the room.
Officers knocked on the door of room 423. The door was answered by 60 year old Jeffrey Dorm of Philadelphia, PA. Jeffrey Dorm advised that the commotion had been caused by multiple friends who had just left the motel prior to police arrival.
The police officers noticed that Jeffrey Dorm had one of his hands wrapped up in a towel. Blood spots were observed on the towel. As police spoke to him in the doorway a female in the room was waving at the police. She appeared to be in distress.
The police entered the room and spoke to the 50 year old girlfriend of Jeffrey Dorm. She had blood about her face. She also had large bruised lump above her left eye. She advised the swelling above her eye was because Jeffrey Dorm had shocked her with a stun gun. She also reported that she had been punched by him in her face which caused the bleeding.
Jeffrey Dorm was found to have an electronic incapacitation device (stun gun) in his pants pocket.
The police were able to confirm that nobody had left the motel prior to police arrival. They also confirmed that the only injuries Jeffrey Dorm had to him were cuts to his knuckles from punching the victim.
Jeffrey Dorm was arrested for Prohibited Offensive Weapons, Use or Possession of Electric or Electronic Incapacitation Device, Simple Assault and Harassment. He was arraigned at York County Central Booking where bail was set at $100,000.