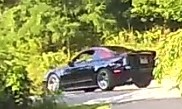 Rock Throwing – North Codorus Township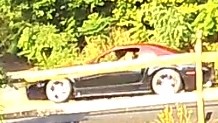 On 08.21.21 at 6:12 PM the Northern York County Regional Police Department investigated a person throwing a rock at the victim's home.  The incident occurred in the 7000 block of Hershey Rd. in North Codorus Township. 
The suspect vehicle appears to be an older Ford Mustang with a loud exhaust.  The vehicle color is red over black.
If you can identify this vehicle you are asked to contact the Northern York County Regional Police Department at 717.467.TELL (8355) or tips@nycrpd.org