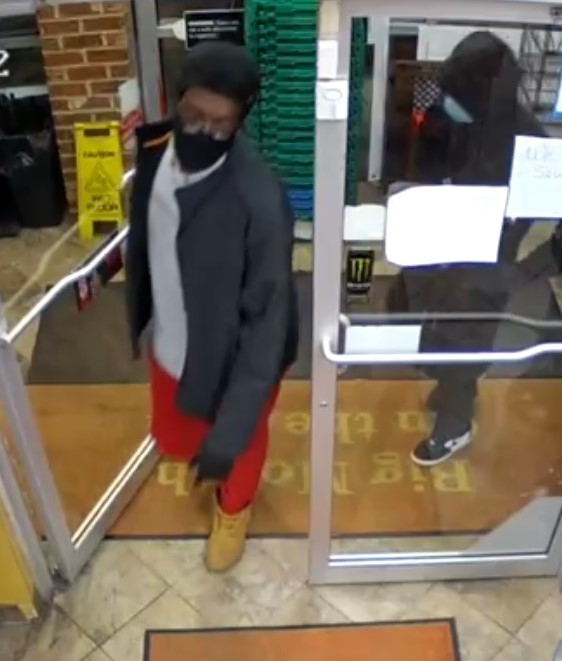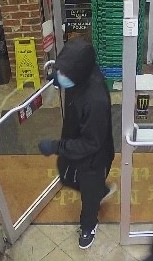 On 11.17.21 at 9:14PM the Northern York County Regional Police Department investigated a robbery at Big Mouth Pizza. The business is located at 1308 N. George St. in North York Borough. 
The two actors pictured above arrived at the store on foot. They entered the store and appeared to shop around for some drinks and snacks. The suspects wearing the red sweatpants then brandished a black semiautomatic handgun and demanded money from the clerk. 
The second suspect dressed in all black went behind the checkout counter and emptied the cash register. Both suspects then fled the scene on foot. Nobody was hurt during this robbery. 
If you can identify either of the suspects you are asked to contact the Northern York County Regional Police Department at 717.467.TELL (8355) or tips@nycrpd.org