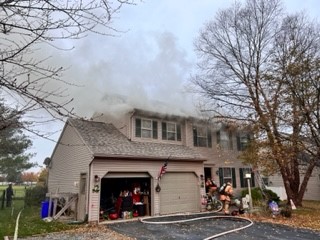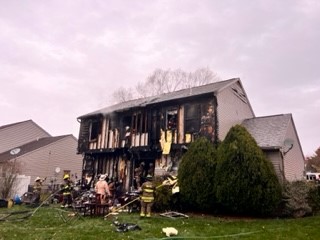 On 11.10.23 at 7:47 AM the Northern York County Regional Police Department investigated a house fire in the 3100 block of Jayne Ln. in Dover Township. 
The fire appeared to start on the second floor of the home. The origin of the fire has not been determined. There were five adults in the home, and everyone made it out of the home. There were no injuries. The Red Cross was contacted to assist those who are displaced because of the fire. 
The Dover Township Fire Department responded and extinguished the blaze. The Pennsylvania State Police Fire Marshall was requested to the scene to determine the cause of the blaze.