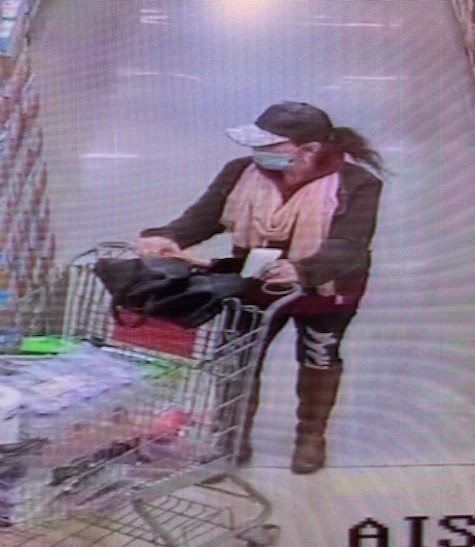 Retail Theft – Identification Assistance Needed
On 04.27.20 at 2:01 PM the Northern York County Regional Police Department investigated a Retail Theft at the Grocery Bargain Outlet Market.  The grocery store is located at 1500 N. George St. in Manchester Township.
The pictured white female entered the store wearing a mask as currently required.  She proceeded to shop and filled her cart with over $300.00 worth of groceries.  She then exited the store without paying for any of the items.
An alert witness notified store employees.  The employees followed the suspect out into the parking lot.  When the female realized she was being followed she left go of her cart.  The cart rolled down hill and crashed into an unoccupied parked car.
The female entered the passenger side of a green Chrysler mini van.  The van fled the area.  Witnesses were able to obtain the registration plate.  The police located the male driver of the mini van.  They are still investigating his level of knowledge and involvement in this theft.
If you can identify this person, please contact the Northern York County Regional Police Department at 717.467.TELL(8355) or at tips@nycrpd.org.