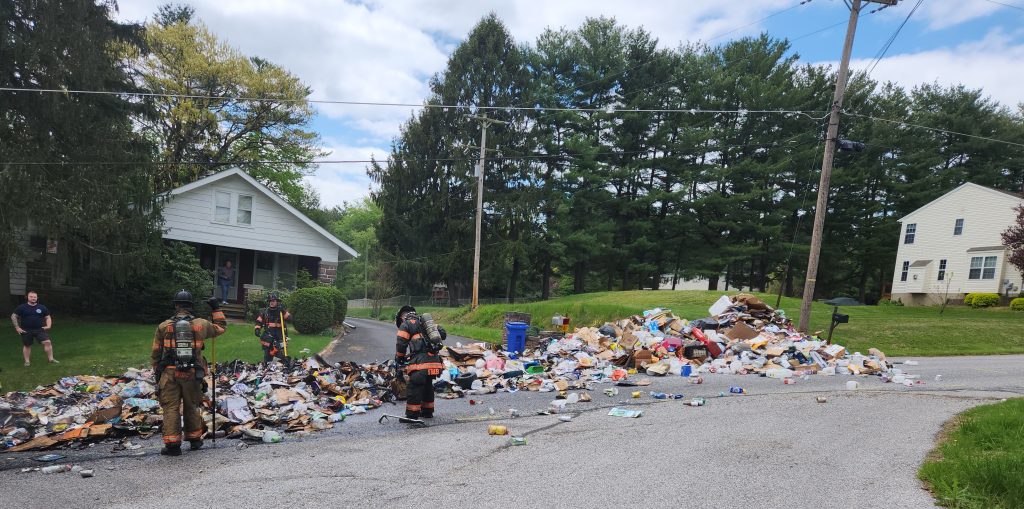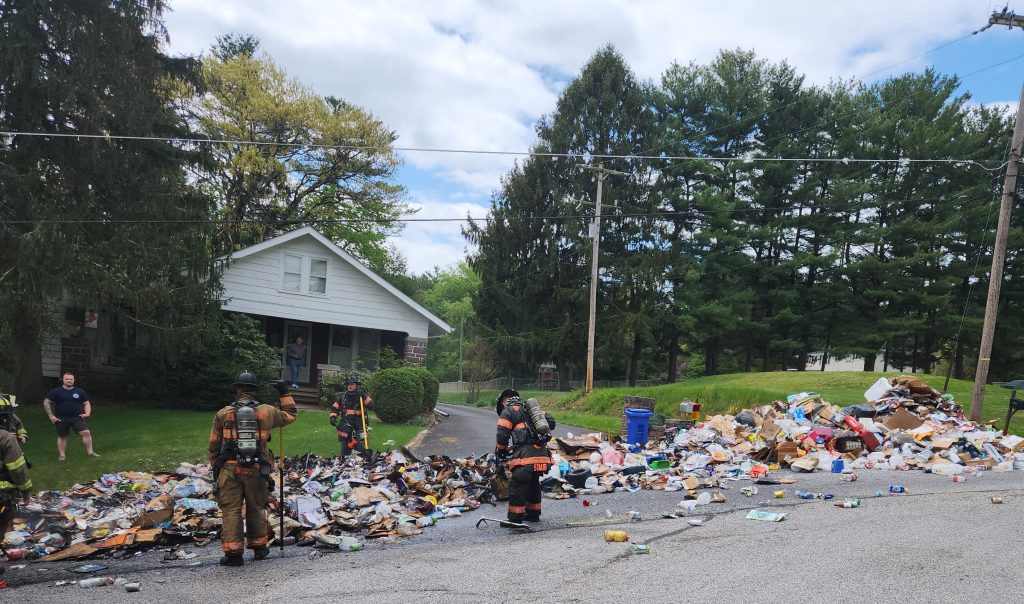 On 04.17.23 at 12:52PM the Northern York County Regional Police Department was called to the scene of a garbage truck fire. The scene was located in the 5800 block of Old Carlisle Rd. in Dover Township. 
It is unknown at this time what caused the load of garbage to catch on fire. The truck driver dumped the load of garbage onto the roadway to keep the truck from catching on fire. 
Dover Township Fire Department responded to the scene to extinguish the flames. The Dover Township Public Works Department and the Dover Area School District were both advised of the temporary road closure. The roadway is not expected to be closed for an extended period of time.