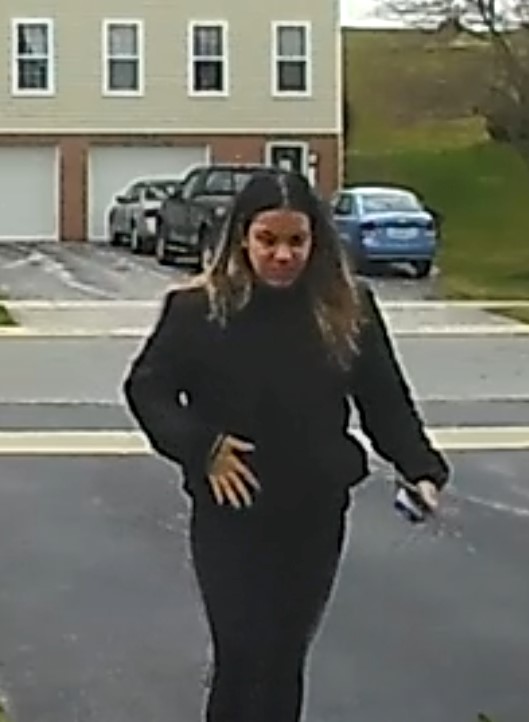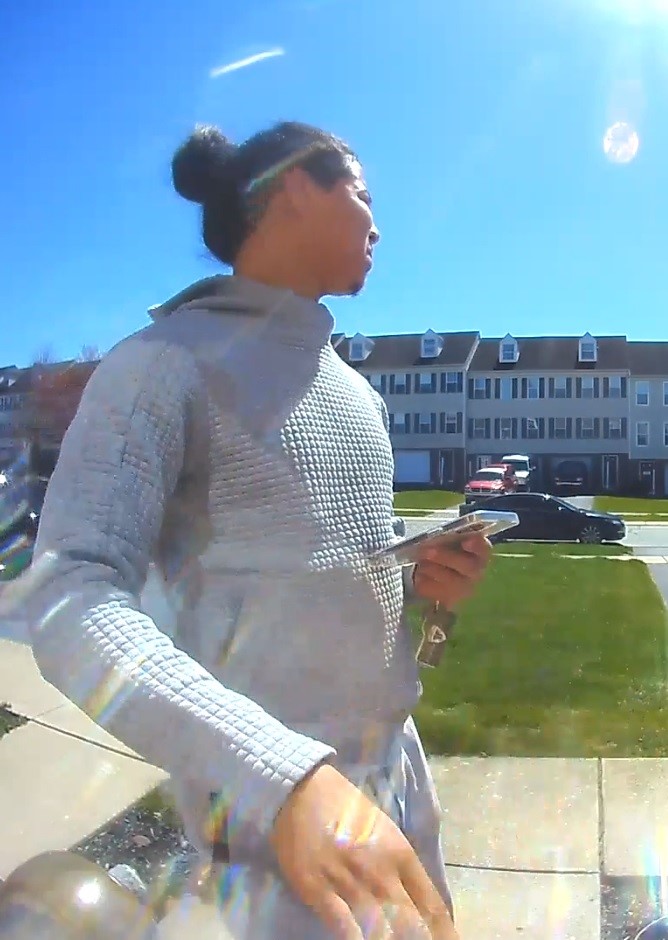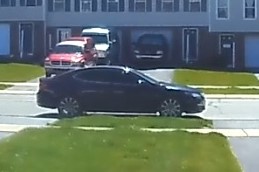 On 03.31.23 the Northern York County Regional Police Department investigated the theft of an iPhone. The theft occurred in the 1100 block of Hearthridge Dr. in Manchester Township. 
On 03.30.23 the victim's video surveillance captured the male suspect coming to their door and ringing the doorbell. Nobody was home. The male suspect takes a missed package delivery notice that notified the homeowner that a second attempt to deliver the package would be made on 03.31.23. The male arrives and leaves in the pictured Toyota Camry. 
On 03.31.23 the suspect female drives to the victim's home in the same black Toyota Camry. The female suspect waits for the iPhone to be delivered. She acts like the homeowner and meets the delivery man in the driveway. She signs for the iPhone and then drives away from the area. 
If you can identify either suspect or the suspect vehicle you are asked to contact the Northern York County Regional Police Department at 717.467.TELL (8355) or tips@nycrpd.org. Case 2023-014300.