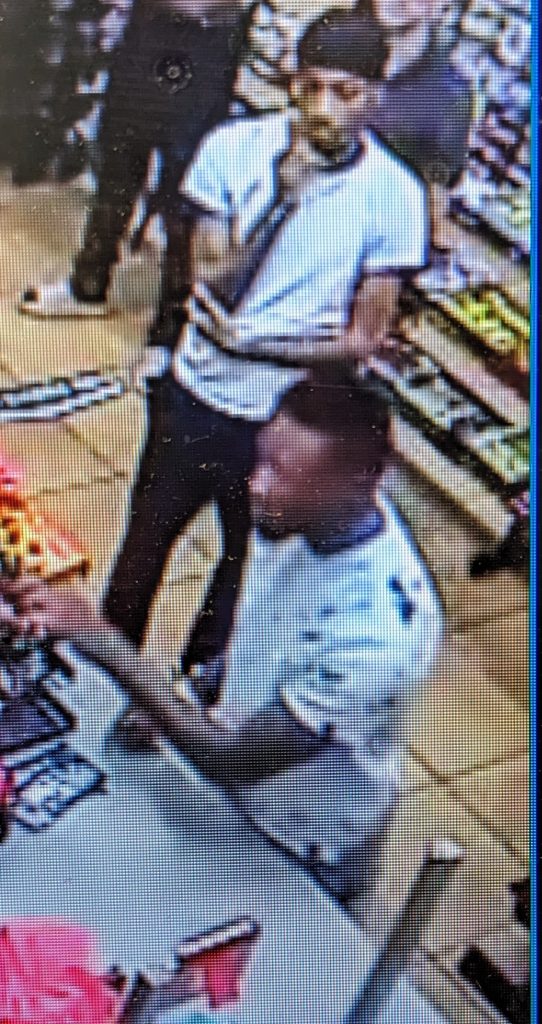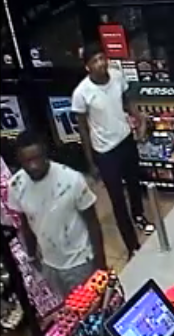 On 10.05.23 at 10:45 PM the Northern York County Regional Police Department investigated a robbery. The crime occurred at the Sheetz located at 215 Arsenal Rd. in Manchester Township. 
The suspect in the white t shirt and gray sweatpants approached the cashier and requested change for a larger bill. When the clerk opened the cash register the suspect began the suspect began asking for the change to be given to him several different ways. 
The clerk being confused began to ask the suspect to clarify what denominations of money he wanted returned. The suspect then reached over the counter and removed cash from the register and demanded all the money that was in the register. No weapons were threatened or displayed during this crime.
The second suspect's actions were described as being a look out for the first suspect.
Both suspects left the area and were last seen walking south on Toronita St. Nobody was injured during the robbery. 
If you can identify either suspect you are asked to contact the Northern York County Regional Police Department at 717.467.TELL (8355) or tips@nycrpd.org. Case# 2023-041987