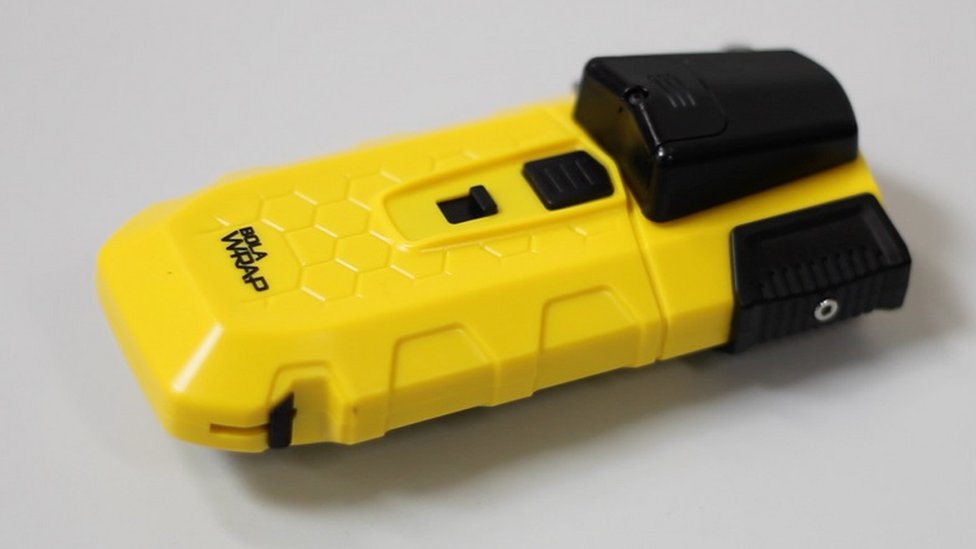 NYCRPD to Test and Evaluate BolaWrap Remote Restraint Device
The Northern York County Regional Police Department will begin a testing and evaluation period of the BolaWrap remote restraint device.
The BolaWrap remote restraint device does not rely on pain compliance, as a result the device is designed to restrict the movement of a subject's legs or arms, and is not intended to inflict pain in order to achieve compliance.
Five NYCRPD Corporals and Sergeants were trained today by representatives of BolaWrap. These supervisors will then train the remainder of NYCRPD Officers on the proper deployment and use of the device.
At the conclusion of the training today, the NYCRPD held a demonstration for local elected officials and the media.
The devices will begin being carried by patrol officers as soon as they are trained. The training and evaluation period will last for approximately 90 days.
For more information on the BolaWrap device, please visit https://wrap.com/
Below are some photos from today's training and demo.