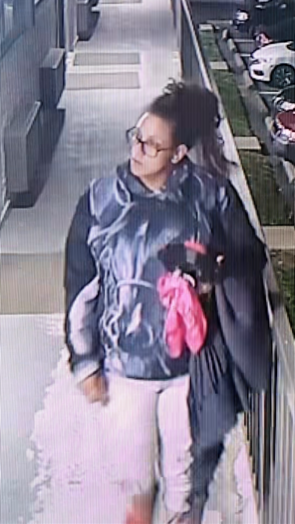 Overdose – Identification Assistance Needed
On 04.27.21 at 12:30 PM the Northern York County Regional Police Department investigated an overdose death at the Motel 6.  The Motel 6 is located at 323 Arsenal Rd. in Manchester Township.  
William Lee Miller, age 31, of Coatesville, PA was found deceased in a room at the motel.  Evidence collected on scene point to William Miller dying of a heroin/fentanyl overdose.  
William Miller checked into the motel on 04.26.21 shortly after 11:00 PM.  Within minutes of entering his room the woman pictured below enters his room.  On 04.26.21 shortly after 11:30 PM both William Miller and the unknown female are seen leaving his room together.  Within fifteen minutes he returns to his room alone.  The unknown female does not return to the room. 
The Northern York County Regional Police would like to question the woman pictured below regarding her interaction with William Miller on 04.26.21.  If you can identify this woman please contact the Northern York County Regional Police Department at 717.467.TELL (8355) or at tips@nycrpd.org